GENUINE FUNEN QUALITY SINCE 1885
We, at A/S Bryggeriet Vestfyen just love good beer. And to spoil you, and everyone else who feels like us – we have now added a number of fine beers from the Refsvindinge Brewery label. Refsvindinge is one of the smallest breweries in Denmark, but yet one of the best known. In particular, Ale No 16 and HP Bock have made the small brewery with the great taste a household name throughout the country.

REFSVINDINGE
Owing to a fast-growing demand, an agreement was made in 2001 between A/S Bryggeriet Vestfyen and Refsvindinge Brewhouse about the bottling of e.g. Ale No 16, Mors Stout and HP Bock. Tasty beers, each known and loved for their unique and strong character.

Brewed for the very first time in 1995, Ale No 16 has since won several prizes. In 1997 and 2000, it won the award as Denmark's best beer and, also in 2000, it even won the prize as third-best beer in the world.

In 2003, the Mors Stout won the Danish Beer Enthusiasts' award, Beer News of Year. And HP Bock, brewed since 2003, is especially known as a tasty beer to be enjoyed together with a meal or in connection with fine cheese.
Thomas Lindegaard
2017-06-12T11:36:53+02:00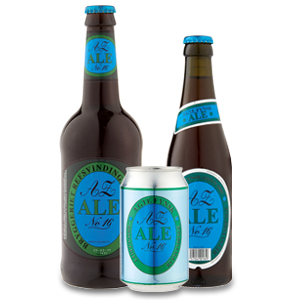 Ale No 16 is a dark, top-fermented strong beer.
It is brewed with water, malt, hop and [...]
Thomas Lindegaard
2017-02-01T13:48:13+02:00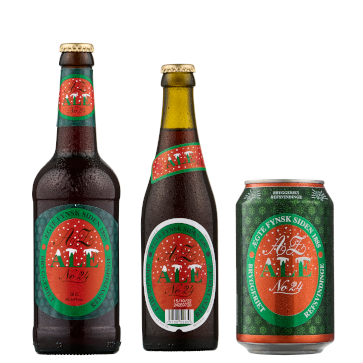 Ale No 24 is a top-fermented ale with a vinous flavour and undertones of dark fruit,[...]
Thomas Lindegaard
2017-06-12T11:36:14+02:00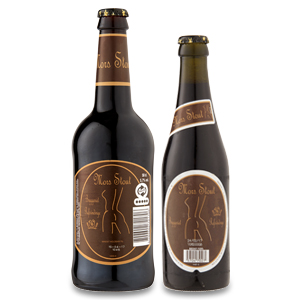 Mors Stout is a dark top-fermented
stout, brewed with water, chocolate [...]